Eric Hollandsworth
Electric and Upright Bass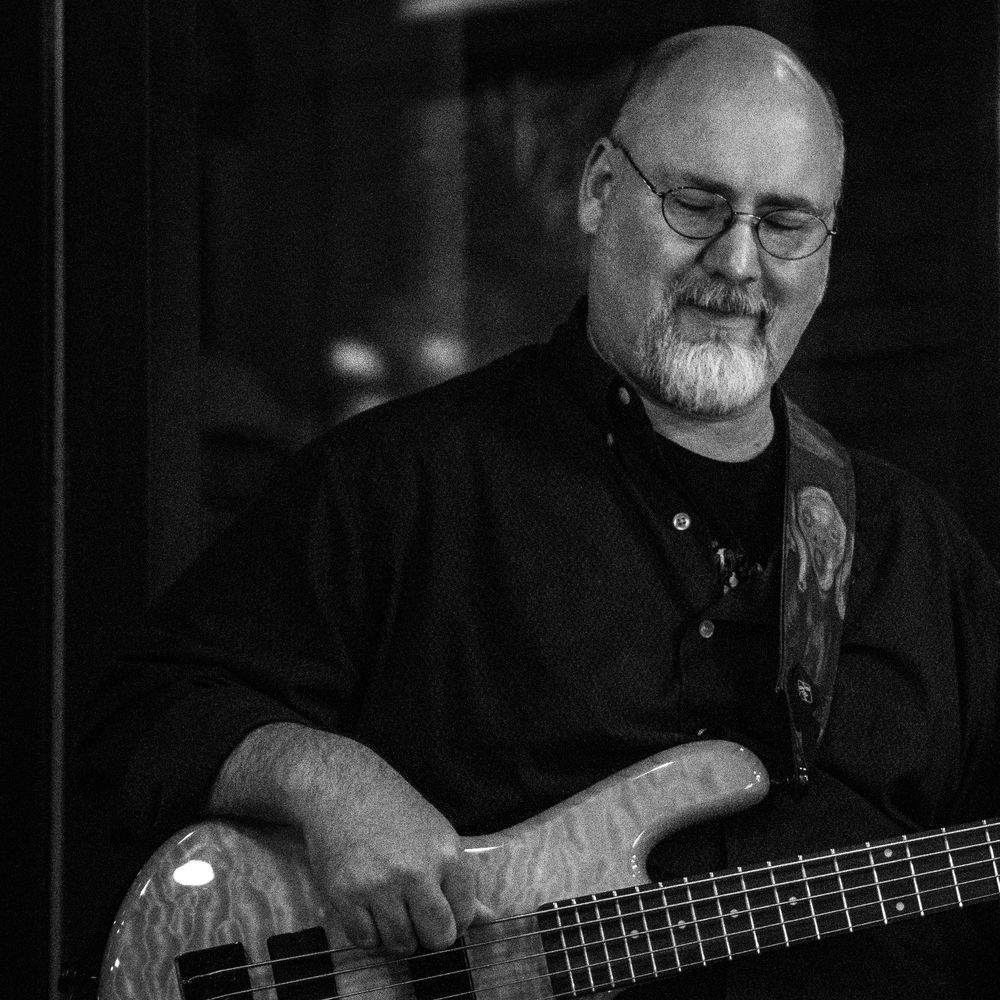 Eric Hollandsworth grew up as a cellist in Roanoke VA, studying with Peggy McHenry, Dr. Kenneth Lurie and Alan Weinstein. It was during his studies with Weinstein that Eric was introduced to Jazz, beginning his life long love affair with the likes of Davis, Monk, Mingus and Hubbard. By his early twenties, Eric had made Upright and Electric Bass his main instruments, and became a sought after theatre pit orchestra bassist, performing regularly with several professional and community based theatres. During this time Eric also performed with the award winning show band "Cheaper Than Therapy". 
Starting in the early 2000's, Eric toured with regional and national blues acts, laying down the low end from Maine to Georgia. During this time he performed with Billie Sutton & Road House, Eli Cook, Proffit and Sandidge, Kevin Selfe and the Tornadoes, Jackie B and the Backburners and fronted as well as played bass for the power blues/rock trio South29. 
In late 2006, desiring a change from the blues, Eric took on two projects, Jazz trio "the Great River Jazztet", and a jam based group "the Tendencies", finding both fulfilled his need for freer improvisation. Both groups saw great regional success, both producing full length CDs ( GRJ's Contemplations and the Tendencies Strangers With Candy). 
Since the late 00's, Eric has solidified his place in the Central and South West VA music scene as the go to bassist for recording sessions and performances, lending his talents to over two dozen CDs, touring with several singer/songwriters and working with numerous Jazz groups and projects. 
During this time Eric shared the stage with Dave Matthews Band members Butch Taylor and Tim Reynolds, Phil Lesh & Friends Keyboardist Scott Guberman as well as Grammy Award winning Cellist Zuill Bailey.   
On the classical side of things, Eric has served as both principal bassist and cellist for the Lynchburg Symphony Orchestra, the Commonwealth Choral Society and the James Chamber Players, performs as a member of the Waynesboro Symphony Orchestra and is a sought after clinician and educator.  Eric currently makes his home in the Smith Mountain Lake area of Virginia.
 Eric Hollandsworth is and Endorsing Artist for Spector Basses.